The Food Calendar 2020
Food Awareness Days
Have you ever heard of food awareness days? And I don't mean the silly ones such as national pizza day, but the days that draw important awareness to healthy eating and conditions affected by what you eat. Aside from the famous holiday's I was unaware of days and weeks such as World Diabetes Day and Coeliac Awareness Week.
Food and health related awareness is so important as being educated on such conditions can help with supporting those who suffer from them. If you're an owner of a café or restaurant it could be a good idea to keep up to date with a food calendar and show support by having themed days and weeks in your venue.
Not only would you be supporting and spreading awareness, but you would be making your venue more appealing. To make your menu more inclusive it could be worth considering more low sugar, gluten free and vegan options. 
Keep track of food awareness dates with this calendar.
January
1 January – New Year's Day
1-31 January – Dry January (UK)
1-31 January – Ginuary
1-31 January – Veganuary
6 January – National Shortbread Day (UK)
25 January – Burn's Night (UK)
25 January – Chinese New Year 
25 January – St Dwynwen's Day (Welsh Valentine's Day) (UK)
27 January – International Chocolate Cake Day
February
4 February – Yorkshire Pudding Day (UK)
5 February – World Nutella Day
6-12 February – Bramley Apple Week (UK)
9 February – National Pizza Day (UK)
14 February – Valentine's Day
22-23 February – National Toast Day (UK)
24 February - 4 March – Real Bread Week (UK)
25 February - 3 March – Cornish Pasty Week (UK)
25 February – Shrove Tuesday/ Pancake day 
26 February - 12 March – Fairtrade Fortnight
March
1 March  ̶  St David's Day (UK)
1-8 March – Dementia UK's Time for a cuppa (UK)
1-31 March – Veggie Month (UK)
5-11 March – British Pie Week (UK)
5 March – National Absinthe Day (USA)
6-13 March – Spam Appreciation Week (UK)
7 March – Plant Power Day
12-18 March – National Butcher's Week (UK)
12-18 – Nutrition and Hydration Week (UK)
12-18 – National Salt Awareness Week (UK)
15 March – International School Meals Day
17 March – St Patrick's Day (UK)
17-23 March – Sport Relief
22 March – Mother's Day (UK)
25 March – International Waffle Day
April
1 April – Easter Sunday 
4 April – International Carrot Day
7 April – World Health Day
13-15 April – Thai New Year
16-22 April – UK Coffee Week (UK)
21 April – National Tea Day (UK)
23 April – British Beef Week (UK)
23 April – St George's Day (UK)
May
5 May – Cinco De Mayo (USA)
11 May – Eat What You Want Day (USA)
12-19 May – The Children's Trust National Doughnut Week (UK)
13 May – International Hummus Day
13 May – World Fairtrade Day
14-20 May – Coeliac Awareness Week (UK)
14-20 May – National Vegetarian Week (UK)
19 May – World Whisky Day
20-27 May – British Sandwich Week (UK)
21-27 May – British Tomato Week (UK)
26 May - 3 June – English Wine Week (UK)
28 May - 3 June – National Barbecue Week (UK)
28 May – World Hunger Day
29 May – Tiger Nut Day (UK)
June
1 June – National Fish and Chip Day (UK)
1 June – World Milk Day
3 June – The Big Lunch (UK)
9 June – Open Farm Sunday (UK)
9 June – World Gin Day
11-17 June – Diabetes Week (UK)
11-15 June – Healthy Eating Week (UK)
14 June – Alzheimer's Society Cupcake Day (UK)
15 June – British Beer Day (UK)
15-24 June – National Picnic Week (UK)
16 June – National Fudge Day (UK)
17 June – Father's Day (UK)
29 June – National Cream Tea Day (UK)
30 June - 5 July – National Dim Sum Week (UK)
July
7 July – World Chocolate Day
9-15 July – Great British Pea Week (UK)
16 July – National Cherry Day (UK)
August
3 August – International Beer Day 
13-19 August – National Allotments Week (UK)
10-16 August – Afternoon Tea Week (UK)
22 August – National Burger Day (UK)
September
1-30 September – Organic September (UK)
1-7 September – Love Lamb Week (UK)
1-16 September – Scottish Food and Drink Fortnight (UK)
1-30 September – Sourdough September (UK)
3-7 September – Zero Waste Week
7 September – World Salami Day
17-23 September – National Rice Week (UK)
18-24 September – National Cupcake Week (UK)
23 September - 8 October – British Food Fortnight (UK)
23 September - 23 October – Seed Gathering Season (UK)
28 September – Macmillan World's Biggest Coffee Morning
October 
1-7 October – National Cake Week (UK)
1-30 October – National Cholesterol Month (UK)
1 October – World Vegetarian Day
5-12 October – National Seafood Week (UK)
9-15 October – National Curry Week (UK)
12 October – World Egg Day 
15 October – International Cook With Your Kids Day
16-22 October – National Baking week (UK)
16 October – World Food Day
21 October – Apple Day (UK)
21 October – Halloween 
22 October – National Nut Day (UK)
25 October – World Pasta Day
29 October - 4 November – Sausage Week (UK)
November
1 November – World Vegan Day
1-30 November – World Vegan Month
5 November – Guy Fawkes Night (UK)
7 November – Diwali 
12-16 November – National School Meals Week (UK)
14 November – World Diabetes Day
19-25 November – Alcohol Awareness Week (UK)
30 November – St Andrew's Day (UK)
December
25 December – Christmas Day
26 December – Boxing Day
31 December – New Year's Eve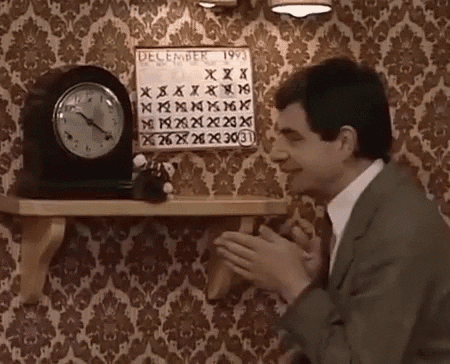 Please reload